Pickup a new skill to impress your friends, or simply have fun in this Latte Art Workshop!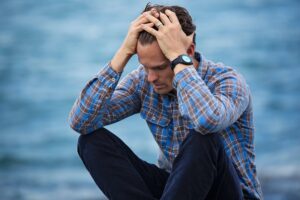 With the borders closed, and no where to go, Singaporeans are desparately looking for things to do on our small little Red Dot. 
Fortunately, Nineteen95 the Espresso Bar (N95) conducts coffee workshops for people who are looking to have fun! Today, we will be looking at the top _ reasons why everyone is taking up this Latte Art Workshop and how you can benefit from it!
1. Fun and friendly activity to do with your loved ones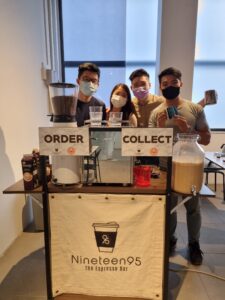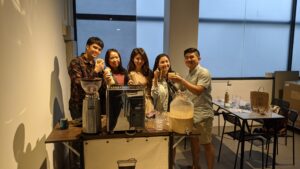 Since offering the Latte Art Workshops late last year, N95 has seen a tremendous surge in interest for the workshop. Most of the participants who attend the workshops are Couples and Friends who are seeking a fun and recreational activity to do.
Once the basic theory lessons are done, students will move on to pouring their own designs with the help of the instructors at first, and then on their own, later on.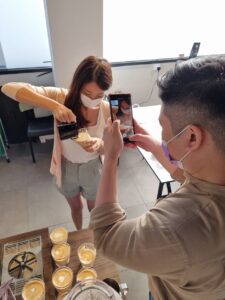 The fun starts when the students get comfortable and start pouring without the aid of the instructors. 
More often than not, Latte Art requires several tries to be able to even draw a basic Heart pattern. This is where the friendly competition begins. The atmosphere of the lesson shifts as students race each other to achieve the Heart Pattern, often laughing at each other's attempts, successes, and failures along the way.
Imagine the satisfaction, of finally achieving the pattern!
2. Learn about Coffee and Espresso
Even though the workshops are focused on Latte Art, the theory will briefly cover knowledge regarding the vast and deep landscape of the coffee world.
More often than not, the instructors gladly share their knowledge on the coffee world when faced with questions. Students will walk away not just with the skill of pouring Latte Art, but also with a deeper understanding of coffee.
Do you know the difference between Arabica Beans and Robusta Beans?
Do you know how and why Latte Art forms?
Well if you did not, join the workshops and be enlightened today!
3. Save on Time, Money, and FRUSTRATIONS!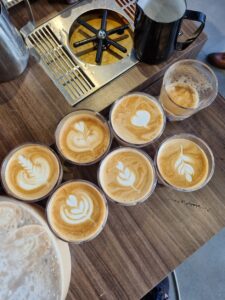 If you already have an Espresso Machine setup at home and are struggling to achieve Latte Art, this workshop is for you.
Learning Latte Art can get very expensive!
You've got to go through many bags of coffee beans, many jugs and litres of milk, which gets very costly once you add everything up.
Attending a workshop can ACCELERATE your progress! 100% of students who attend this course walk away learning at least the basic Heart Shape!
Here's the thing:
The instructors have 8 years of Barista Experience under their belt. They too have gone through the ups and downs, and the frustrations of learning Latte Art. Which is why they know what to look out for, and how to diagnose improper technique through their keen eyes and years of experience.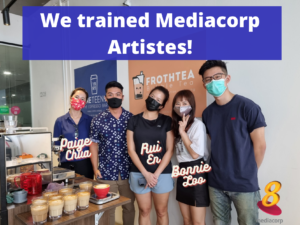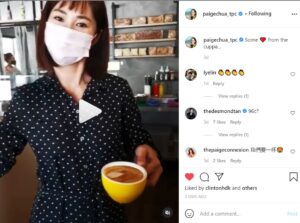 They even trained Mediacorp Channel 8 Artistes – Rui En, Paige Chua, and Bonnie Loo and all of them are able to achieve the Heart Pattern!
So what are you waiting for? Join a Latte Art Workshop today! Slots are filling up quickly!
Looking to purchase your own setup? Look no further! Click the link below to check out the best espresso machine and grinder setup!