Latte Art Workshop Singapore
Learn how to pour Latte Art in this Latte Art Workshop! In this intimate session, our trainers will go through the theory and practical skills needed to achieve Latte Art!
Find out more below!
100% Success Rate on achieving Latte Art!
Latte Art Workshop (2 hours)
Want to learn the basic 3 Latte Art Shapes? In this class, we will be going through the techniques in order to perfect the basic shapes which are the Heart, Tulip, and Rosetta. An essential barista skills to have!
The Latte Art workshop will be a combination of Theory and Hands-on. Participants can expect to learn the following:
Milk Frothing Technique
Proper Cup and Jug Form
Mixing of Milk
The Pour
Advanced Latte Art Shapes
Recommended for:
1. Those who want to try something fun and new! No experience needed!
2. Baristas who are struggling to achieve Latte Art
3. Coffee enthusiasts
Maximum participants at OUR Venue – 5 (as of 8th May to 31st May)
We are also able to go down to your venue to conduct a bigger coffee art workshop. Drop us an email to find out more!
Courses will incorporate both Theory and Practical sessions.
Prices starts at $120/pax.
Discounts available for GROUP BOOKINGS
https://bit.ly/Nineteen95workshopRSVP

3 Quick Reasons why you should join our Latte Art Workshop!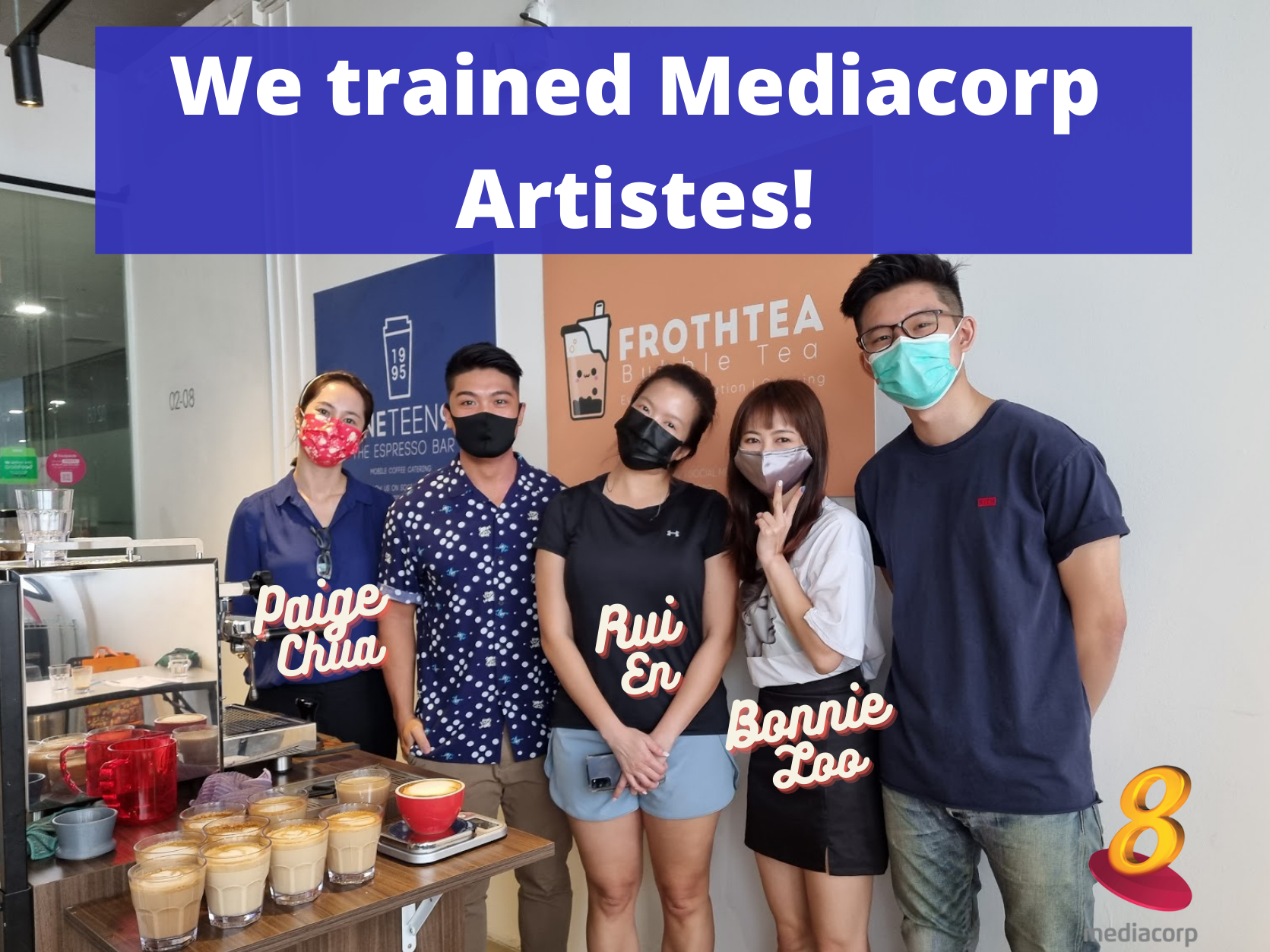 Mediacorp's preferred Coffee Trainers
We have trained Mediacorp Artistes Rui En, Paige Chua, Shaun Chen, and Bonnie Loo!

In fact, we have worked with Rui En twice for 2 of their dramas! Click the buttons below to read the full article!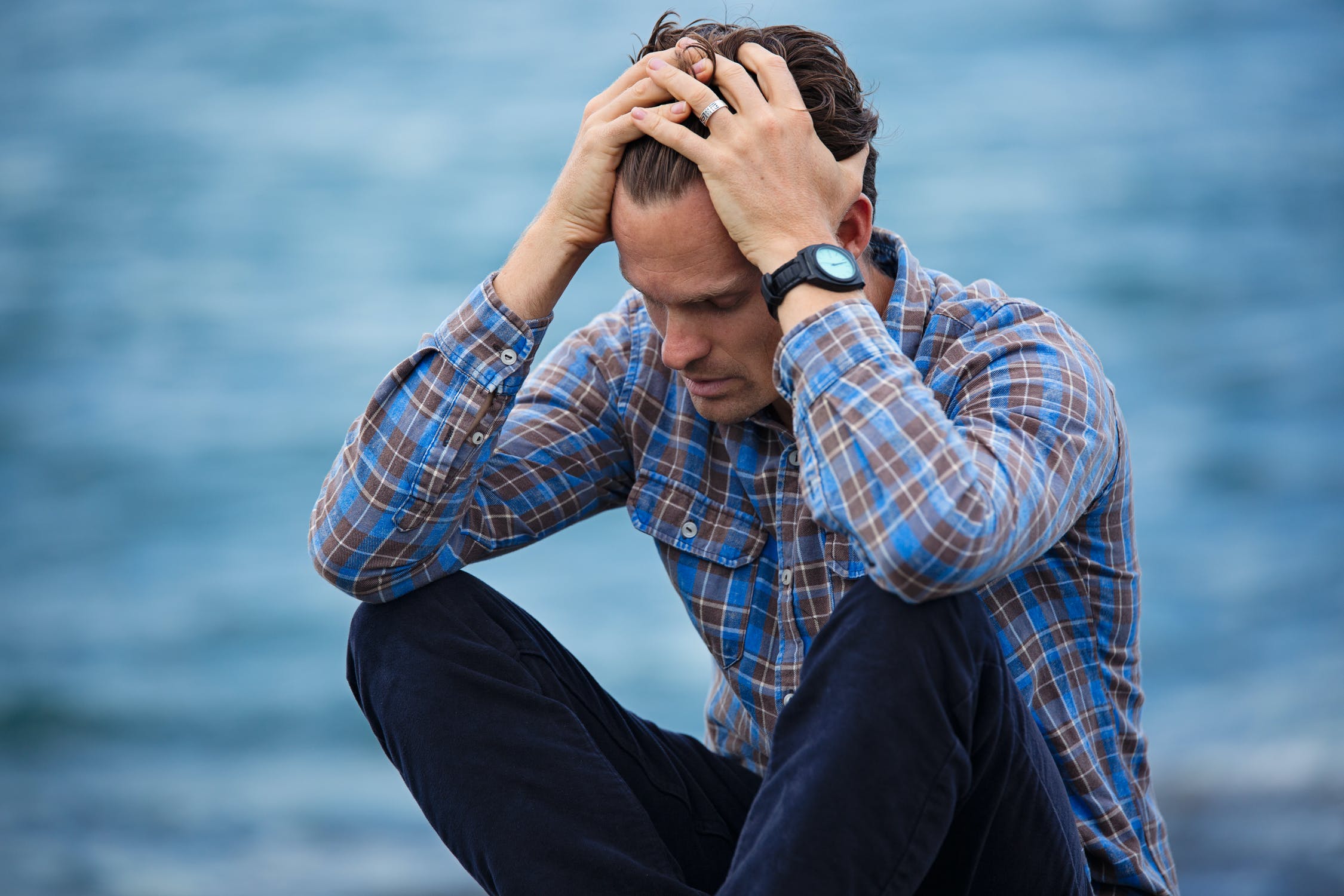 Save TIME and MONEY $
Latte Art training can be expensive. An espresso machine setup can set you back easily $2,000 alone. Not forgetting the amount of specialty coffee beans and milk that you will be wasting.

In our Latte Art Workshop, we accelerate your learning with the help of our experienced Instructors!

So far, 100% of our students have managed to walk away from our Latte Art Workshops achieving at least a Heart Shape!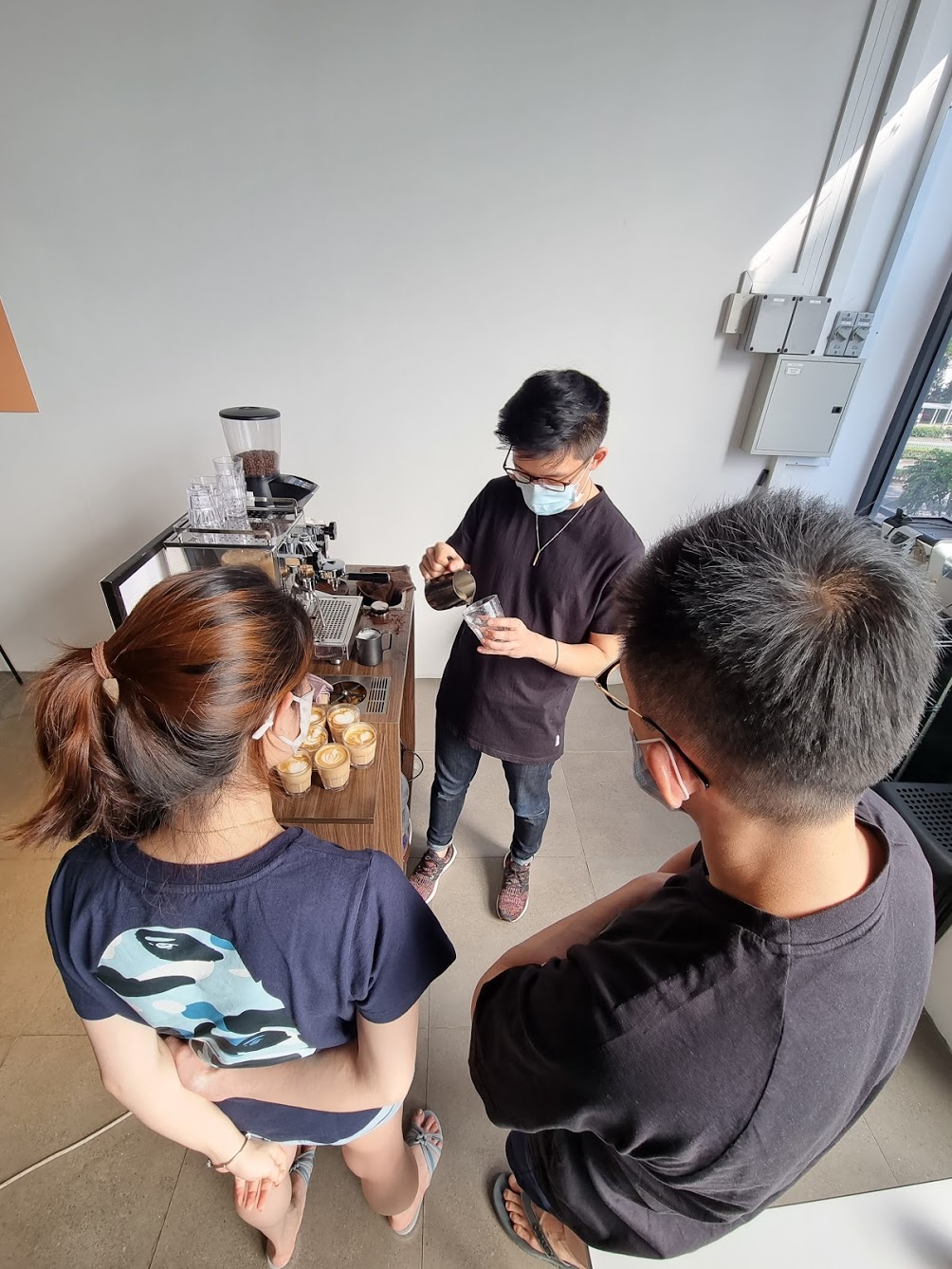 No Minimum Pax
We conduct our Latte Art Workshops for Individuals, Couples, and Corporates! No minimum attendance to start!

Slots are available on a weekly basis, drop us an email to book a slot with us!

Head on over to our Instagram to check out our past lessons that we have conducted!
We offer these courses because we genuinely want you to succeed in your Latte Art

In fact, here is a FREE Latte Art Guide for you to follow and try out for yourself at home!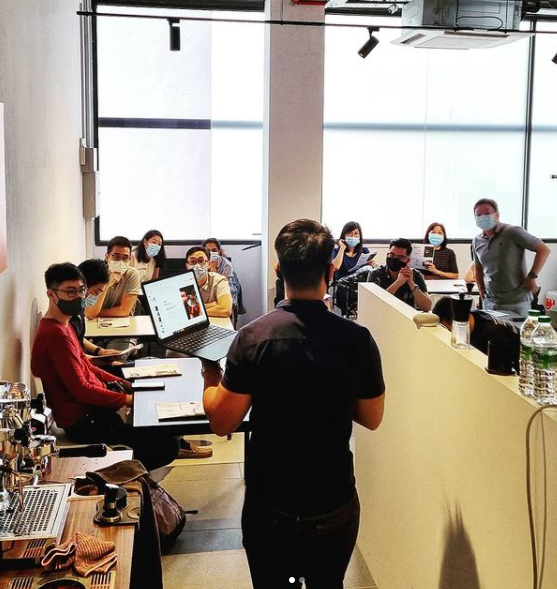 Coffee Appreciation Workshop
Learn more about coffee in a fun and engaging way with our Coffee Appreciation Workshops! Participants will deep-dive into the world of coffee and have a hands-on with different coffee beans from various regions and experience an array of brew methods!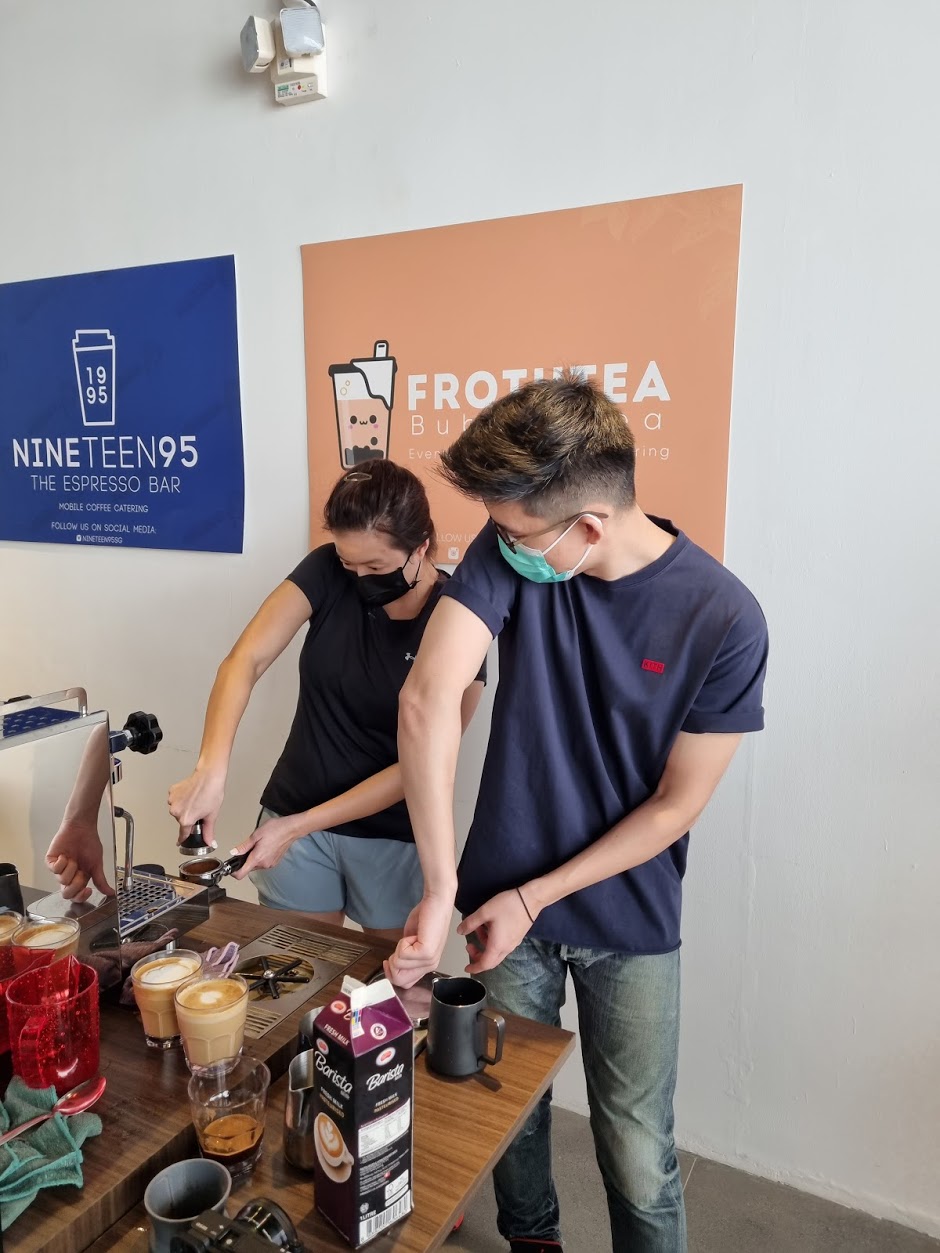 Basic Barista Skills Workshop
This workshop focuses on equipping you with the necessary skills required to work in a Cafe establishment or simply for Home Baristas to perfect their technique.
Fill up the form below or drop us an email at enquiries@nineteen95.sg
A confirmation email will be sent to you after form completion. Please check your junk/spam folders if you have not received a confirmation email within 10 minutes of form submission
767 Upper Serangoon Road, S534635
Spazio@Kovan, #02-08



© 2023 Nineteen95 the Espresso Bar 
Mobile Coffee Catering Singapore | Coffee Live Station Singapore | Wedding Coffee Live Station & Coffee Catering Singapore | Events Coffee Live Station & Coffee Catering Singapore