The Story of Two Friends with a Common Dream
You may have seen them at events, but behind the familiar faces you see lies the story of two close friends who shared a common dream. With a deep passion for coffee, Founders Julian and Uzen started Nineteen95 the Espresso Bar during their army days as an avenue to share their knowledge and love for coffee. The duo had small beginnings, starting from smaller events and clients to their current wide and comprehensive portfolio of clients they have today.
Throughout the past 4 years, the pair has done countless of events ranging from weddings, to events of all nature, and even coffee appreciation and latte art workshops. Aside, they have also helped to set up coffee bars at several offices across the island. The brand has also recently set up a humble coffee kiosk within Deliveroo's Food Market located at ALICE @ Mediapolis.
Nineteen95 the Espresso Bar, at its heart, strives to be the best Live Station Coffee Catering in Singapore, providing exceptional service and quality brews. We hope that we can spread the joy of coffee with each cup of #FeelGoodCoffee we serve!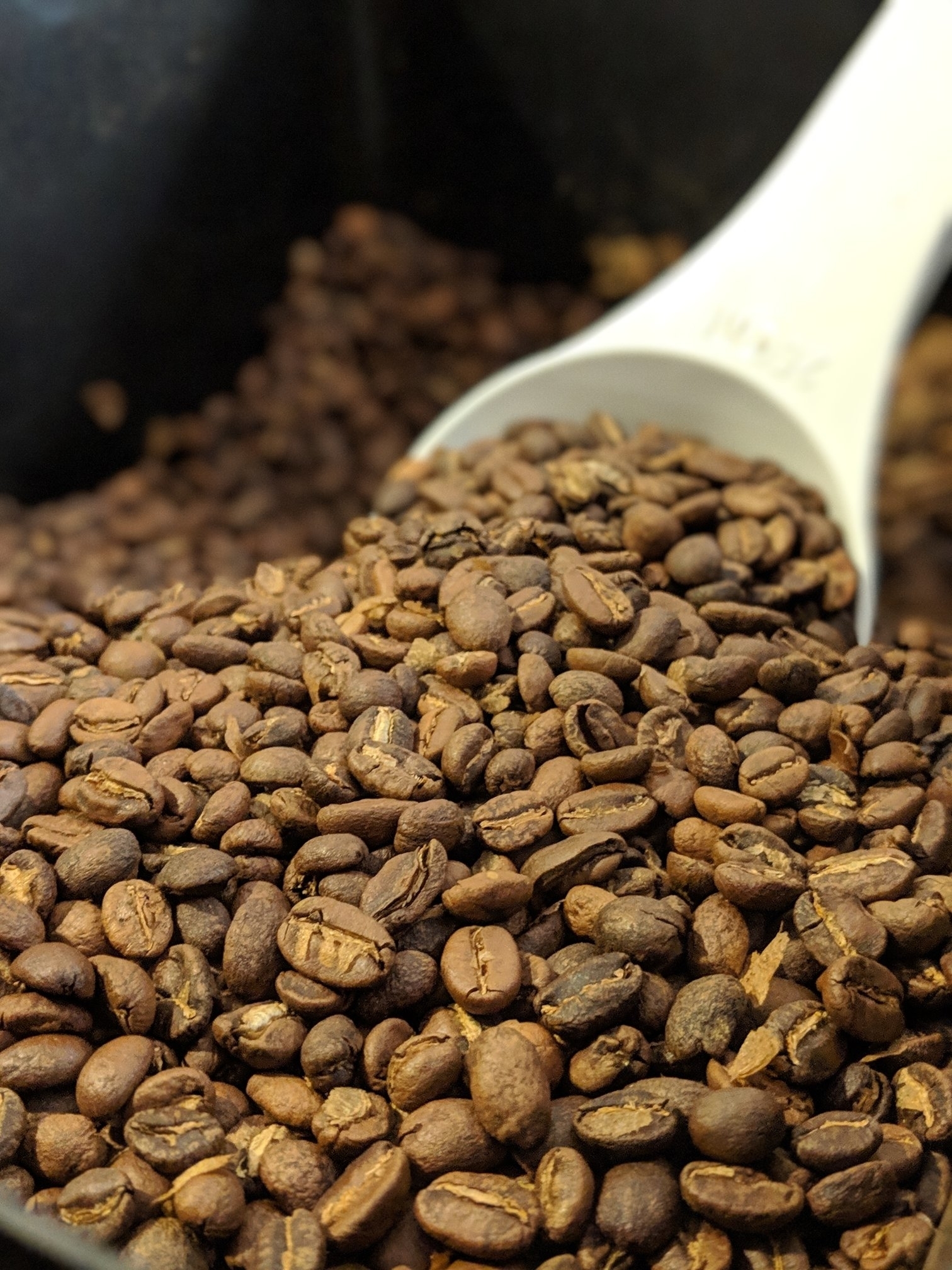 Specialty Grade Coffee Beans
A good brew starts from the beans used and that is why here at Nineteen95, we use only Specialty Grade Coffee Beans. Our go-to beans are Single Origins from Ethiopia. Upon sipping our coffee, expect to taste hints of dark chocolate, blueberry, and guava. 
If you wish for a different flavour profile, drop us an email so we can discuss! We are always open to suit the coffee to your tastebuds!
MAGNOLIA Barista Milk is the premium frothting fresh milk that's been specially formulated for baristas. We are dedicated to serving the BEST cup of coffee to all our guests. We could use more affordable UHT milk, but we chose not to as we want everyone to experience our ultra rich and creamy #FeelGoodCoffee!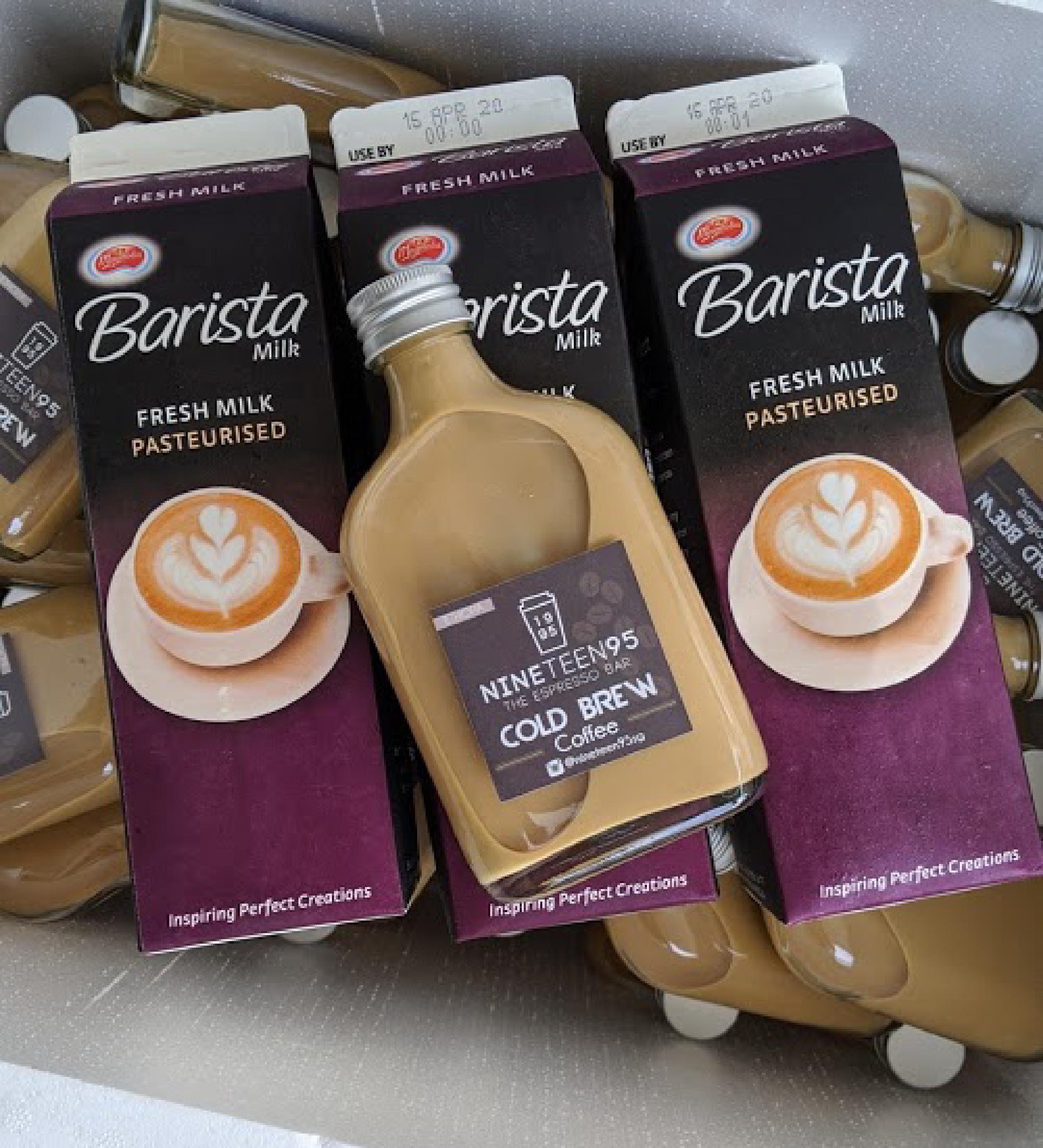 We keep our menu simple for maximum efficiency. Contact us for customised drinks!
FLAT WHITE
LATTE
CAPPUCCINO
*additional top-up required
Corporate Events
Debuting a revamped version of our first cart at a Data Science event! The new cart features our brand new logo, a welcome change after
Read More »
Fill up the form below or drop us an email at enquiries@nineteen95.sg
A lot of our emails are ending up in the spam/junk folder. If you have not received a reply within 24 hours, please check your spam/junk folder. We are trying to resolve this issue as soon as possible, apologise for the inconvenience.
29 Media Circle, S138565
Deliveroo Food Market
© 2020 Nineteen95 the Espresso Bar
Mobile Coffee Catering Singapore | Coffee Live Station Singapore | Wedding Coffee Live Station & Coffee Catering Singapore | Events Coffee Live Station & Coffee Catering Singapore